We can help you create a digital marketing strategy that promotes your products or services and drives conversions.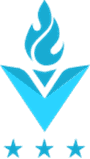 Digital Marketing Services
Our digital marketing services can help you reach more customers and grow your business. We offer a variety of services, including social media, email marketing, content marketing, and search engine optimization (SEO). We can also help you with paid advertising, such as pay-per-click (PPC) campaigns.
How It Works
Every business is different and has its own unique services and needs. First, we need to set up a call to see where you're at in your business and what you need help with. From there, if we decide we're going to work together, we create a specific plan catered to your business needs.
Working With Us
Here's what the process might look like if we decided to work together and put a marketing plan in place.
Step 1
We'll have a strategy session to map out a marketing plan.
Step 2
Next, we'll decide what areas we need to focus on.
Step 3
Then, we'll start implementing the different strategies.
Step 4
Soon, we'll start seeing improvements and the big picture coming together.